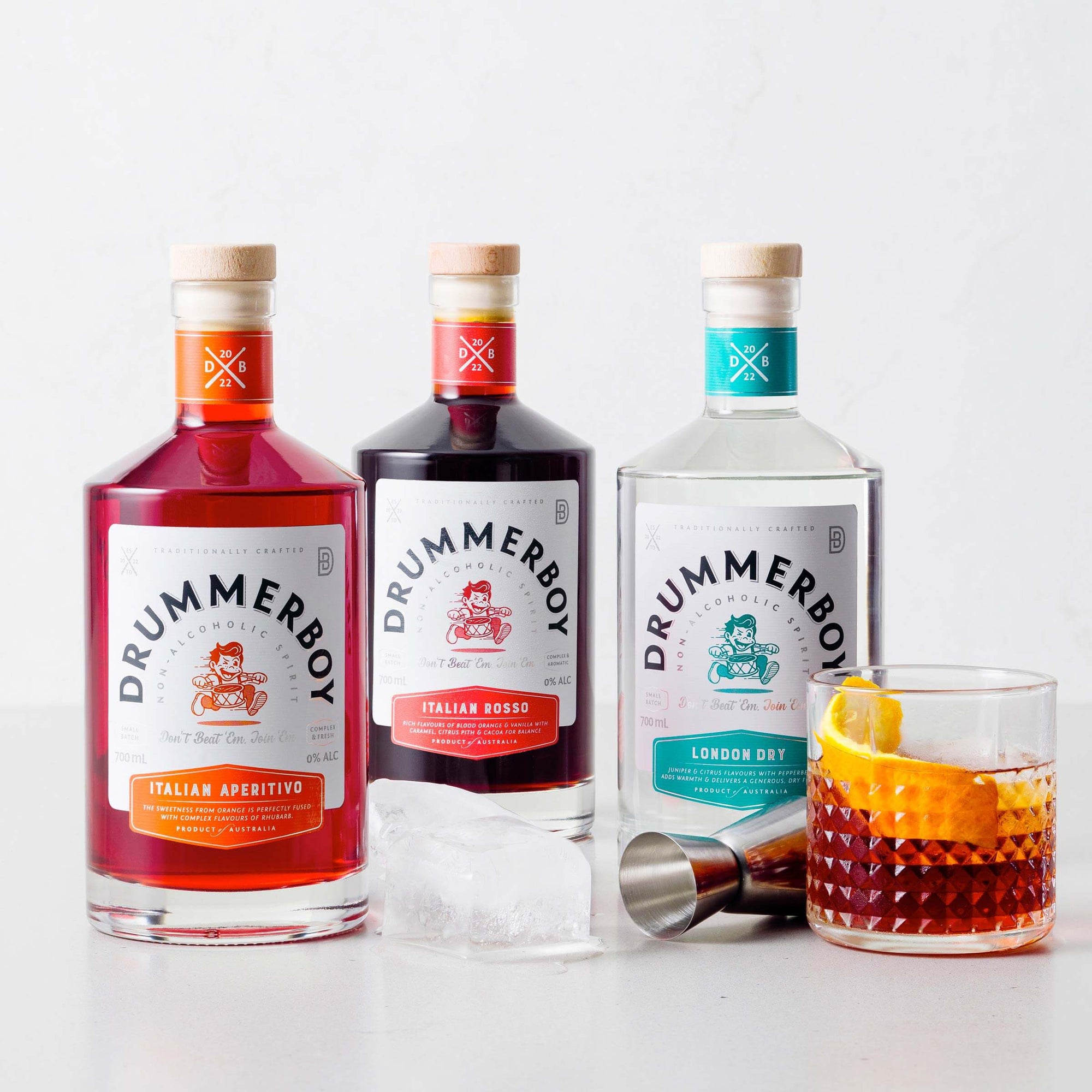 Aperitif Cocktails
This classic crowd pleaser may look sweet, but it's a mosh pit of flavours – it's crafty, a little bitter and refreshing. We believe this to be the absolute best substitute to the Negroni! A recipe...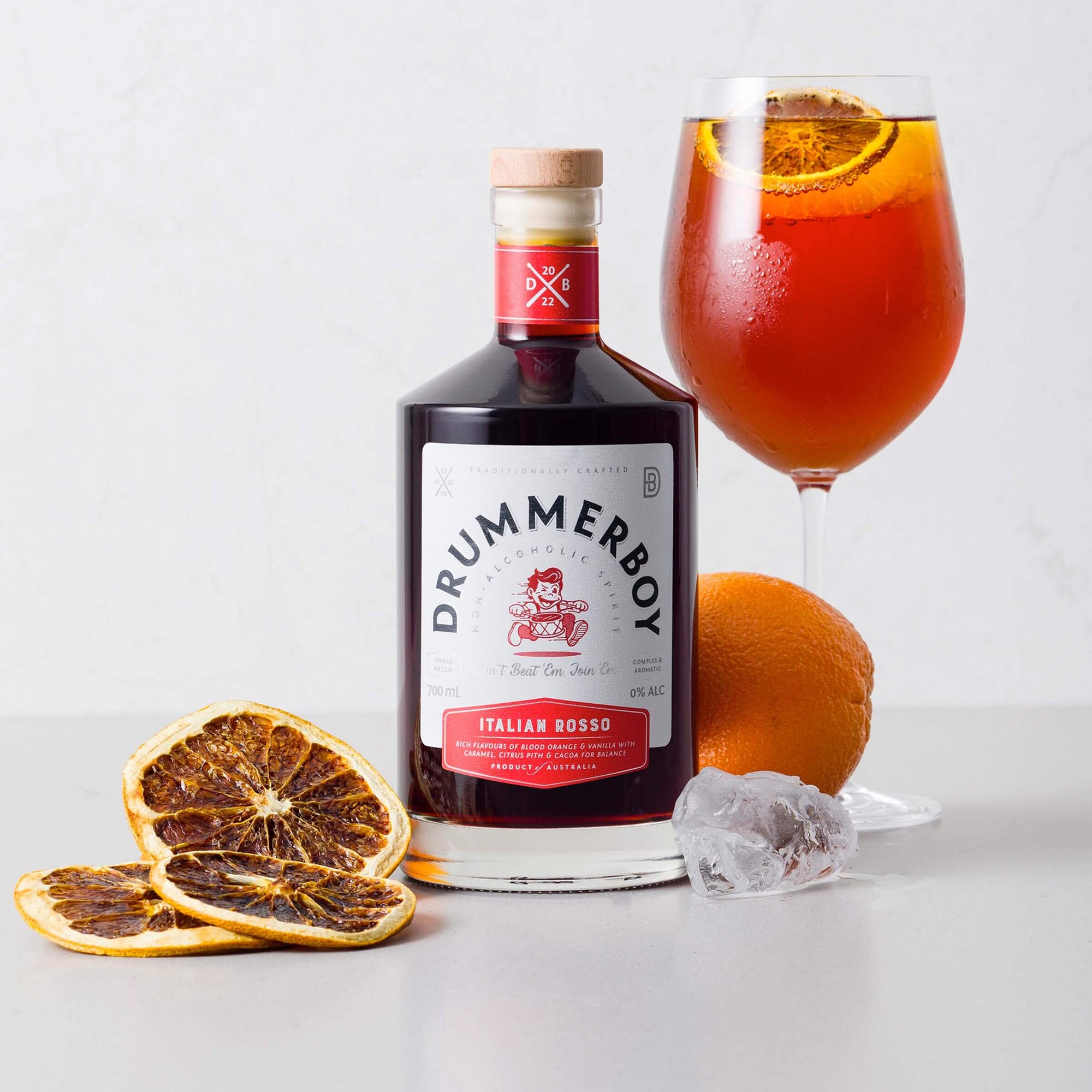 Aperitif Cocktails
The lesser-know mix of the chart topping London Dry and tonic but we think it's a hit, refreshing and crisp with a sweetness from the Italian Rosso that pairs well with the bitterness of the tonic ...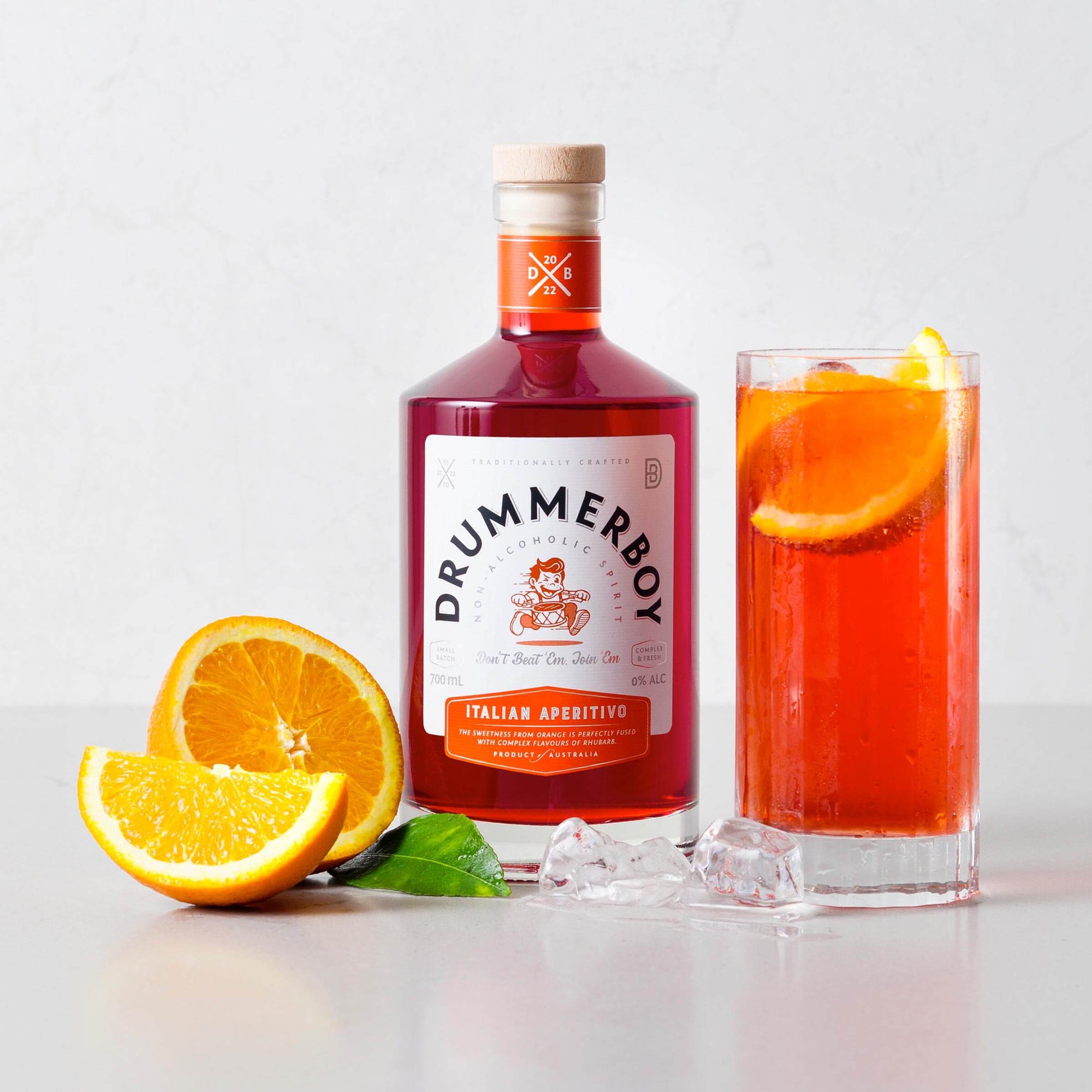 Aperitif Cocktails
The Italian Highball is a remix sensation. Combining the bubbles of tonic & soda to bring the beat into the Italian Aperitivo as a tastier and healthier version of a spritz.
Mocktail Recipes
Easily create non alcoholic and low alcohol versions of the classic cocktails with our mocktail recipe guides and range of non alcoholic spirits from Drummerboy. In the mood for a G&T mocktail? No problem, all you'll need is a non alcoholic gin and a G&T mocktail recipe.